Fait à la main, à base d'huile de moringa pure
Des produits purs et naturels faits à la main pour conserver toute la fraicheur des ingrédients et apporter à votre peau les vitamines et les bienfaits dont elle a besoin dans la laboratoire de Djebess.
Nos fournisseurs sont certifiés biologiques et qui partagent nos valeurs pour le respect de l'environnement et le soutien des agriculteurs et de la communauté.
Nous sommes une entreprise consciente avec une volonté d'impact, nous fonctionnons par petites quantités, sans stockage pour respecter notre environnement. Notre credo: slow cosmetique, ethique, environnemental, slow & conscious living.
lire le manifesto Djebess
Pure and natural products
We work with the most nourishing and restorative oils for the skin. Our main ingredient is Moringa oil. Moringa oil is rich in vitamin A, which helps build collagen in the skin, vitamin C which reduce fine line and wrinkles and vitamin E that has healing and anti-inflammatory benefits. Moreover, it softens dry skin and maintains moisture in the skin. We also provide different scents for you to customize your products
Discover our products
Votre Routine Beauté Naturelle en 3 étapes
Exfolier, Hydrater, Sublimer votre peau pour lui faire du bien
Absolutely wonderful, rich and nourishing creams!
Oat cream! One of the few creams that really hydrate my dry skin :)
Hiiiii 😍 omg I absolutely LOVED your serum and will definitely buy again. I'm a huge advocate for non toxic and safe products in my home, so this is a perfect match since it also combines luxury and quality!!The smell is divine and the texture melts perfectly on the skin❤️Vraiment un coup de cœur
Je voulais te dire que j'aime beaucoup la crème pour le visage. La texture et l'odeur sont TOP et surtout elle nourrit bien ma peau.
I would! It's amazing! I love the smell and it helps keep my skin smooth and hydrated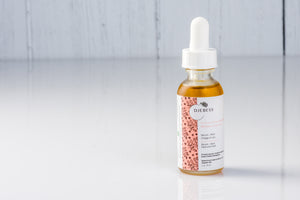 SERUM RARE - FACE & NECK
Sale price Price $49.00 Regular price Unit price / per